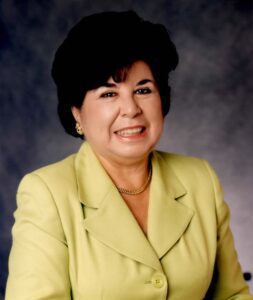 Commissioner Mary I. Johnson, VSC Founder
In 1996, the Orange County Board of Commissioners was debating how to use the revenue generated from the payphone in the county jail. While one idea was for this revenue to be put back into programs for inmates, Commissioner Mary Johnson fought for the funds to be be allocated to victim services.  With Commissioner Johnson leading the charge to establish a center, in 1997 the Orange County Board of Commissioners created a task force to conduct a community wide needs assessment. After two long years to secure the funding and establish the community need, Victim Service Center of Orange County was established under the county with the intention that with their support the agency would become a nonprofit within two years.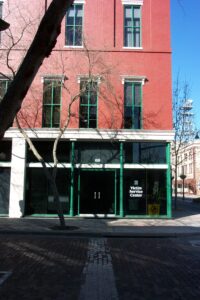 In 1999 the Victim Service Center had opened its doors in the heart of downtown Orlando and was ready to help victims on their journey to healing serving 400 victims that first year. In 2001, the Victim Service Center was incorporated as a nonprofit organization and became Victim Service Center of Orange County, Inc. On July 6, 2001 the Victim Service Center of Orange County became a 501c3 nonprofit serving Central Florida.
In 2001 the Sexual Assault Treatment Center opened in Central Florida with support from the Women's Resource Center, with Victim Service Center later taking control of it's operation in 2003. With the constant support of Florida Hospital and later Advent Health, VSC and other community partners were able to create a home for sexual assault survivors to be treated confidentially in a healing environment.
In 2005 Victim Service Center was designated the Certified Rape Crisis Center for Orange County; offering all forensic services, crisis counseling, and referrals for victims of sexual assault.
2012 was a big year for for VSC; with a name change to the Victim Service Center of Central Florida, Inc. The office was moved to the current home on Michigan Street, and services were expanded to Osceola County. After becoming the Certified Rape Crisis Center for Osceola VSC began offering the same services out of the Care Center in Kissimmee. There was also the addition of a full-time in-house therapy program to help clients dive deeper into their healing.
2014-2015 Prison Rape Elimination Act
In the summer of 2014, VSC developed partnerships with the local detention centers in Orange and Osceola County to provide inmates with access to VSC's sexual assault helpline directly. This effort assisted the detention centers in meeting the Prison Rape elimination Act requirements and allowed inmates who have experienced sexual assault while in detention the opportunity to speak with experienced Victim Advocates trained in the area of sexual violence and crisis intervention. In January 2015, VSC was contracted to provide in-person Sexual Trauma Services at the Orange County Detention Center. Services include Education and Awareness groups as well as individual and group Therapy aimed to assist female inmates with addressing emotional issues resulting from sexual trauma.  The program offers the opportunity for the participants to identify and replace dysfunctional coping patterns with appropriate coping skills, which is essential for long-term change and recovery to occur.
2016-2018 Seminole County
To meet the growing needs of Central Florida, VSC expanded into Seminole County with an additional office location to begin offering services to victims first in Lake Mary, later moving to the Sharing Center in Longwood, Florida. Then in July of 2018 VSC was designated the Certified Rape Crisis Center for Seminole County.
After COVID-19 presented itself in Central Florida, VSC implemented virtual advocacy and therapy sessions to meet the needs of our clients and insure our staff and clients remain safe and healthy.