Officers
A.J. Stanton
Chairperson
A.J. Stanton, III has been a partner with the law firm of Gasdick Stanton Early since 1996 and leads the firm's litigation division. He has developed experience in numerous areas of the law including business litigation, real estate, appellate, probate and business transactions. Prior to his current employment, AJ worked for the law firm of Greenspoon Marder LLP in Ft. Lauderdale following his graduation from Nova University in 1993 where he obtained his Juris Doctor.
AJ's family moved to Orlando in 1942 when his grandfather relocated from New Jersey to open a chain of beauty salons known as Augie's Enchanted Mirror.  AJ met his wife of 25 years, Michelle, while attending the University of Florida where he graduated with a Bachelor's Degree in Business Administration. They are proud parents of their daughter Maia – a graduate of Flagler College in Saint Augustine.
Before becoming a board member of the Victim Service Center, AJ served as a board member and vice-president (softball) of Delany Park Little League for 10 years. He has held the position as ADA of softball for District 24 of Little League since 2011. AJ has been a member of the VSC board since 2018 and served as Vice-Chairperson in 2020-21 before becoming the current Chairperson 2021.
Bobbie Deverall
Vice-Chairperson
Bobbie Deverall has her undergraduate degree from Florida State University in Mass Media Studies, and her Master's degree from the University of Central Florida in Mass Communications. She has over 11 years of marketing and sales experience in areas including higher education, the restaurant industry, and the nonprofit sector. Currently, Bobbie is working for 4Rivers as their Catering Sales Director. Previously, she was the Catering Sales Manager for Tijuana Flats where she worked with C-level executives to create, implement, and fine tune their catering program. In addition, she was the Senior Catering Sales Manager for Pollo Tropical, where she was responsible for 70+ restaurants across the State of Florida.
Prior to that, she was the Field Marketing Manager for Tony Roma's and was tasked with increasing company sales through networking, marketing initiatives, and incremental catering sales.
Bobbie's passion for the nonprofit sector began when she worked as the Volunteer Coordinator for the Coalition for the Homeless during her graduate school tenure. And after writing her thesis on fundraising in nonprofits, she was able to share her findings with the organization that later lead to increased in-kind and monetary donations.
Amy DeYoung
Secretary
Amy serves as assistant vice president and chief operating officer of Orlando Health – Health Central Hospital. In this position, she leads the planning efforts for the hospital's future development and provides leadership in managing the hospital's outpatient services.
Amy has been a part of Orlando Health since 1998, providing administrative oversight for a number of departments, including the Orlando Health ORMC Institute for Advanced Rehabilitation. She also served as an administrator of ancillary and diagnostic services at Orlando Health Dr. P. Phillips Hospital.
Amy's past experience includes working as a respiratory therapist for the Federal Emergency Management Agency, serving as an adjunct faculty member for the California College for Health Sciences and working as an inspector for the College of American Pathologists.
Amy earned a bachelor's degree from Barry University (Miami Shores, Florida) and an MBA from Webster University (Orlando), and is currently earning a PhD from Walden University (Minneapolis). She is a board member of Victim Service Center of Central Florida and an advisory board member of One World Strong Foundation.
Adela Hathaway, MS, LMHC, NCC
Treasurer
Adela Hathaway is a professional Licensed Mental Health Counselor (LMHC) and National Certified Counselor (NCC) with Congruity Counseling in Winter Park, FL.  In her private practice she specializes in working with clients on individualized treatment plans with measurable goals and objectives while maintaining strict adherence to all client confidentiality requirements and standards.
Prior to her current role, Adela worked for The Center for Drug-Free Living providing individual and group therapeutic services to those with various substance abuse issues and emotional disorders. She has also served as an Adjunct Professor of Psychology at Valencia College where she worked with students to help them explore concepts such as perception, cognition, attention, emotion, phenomenology, motivation, brain functioning, personality, behavior, and interpersonal relationships.
Adela is a graduate of Troy University with a Master's Degree in Clinical Mental Health and the University of Central Florida with a Bachelor's Degree in Psychology. Additionally, she has various specialized training including: Prepare/Enrich Training, Collaborative Law, Motivational Interviewing Training, Trauma-Focused Cognitive and Behavioral Therapy.
Directors
Amy Bosely, MA, Ed.D
Dr. Amy Bosley is proud to work at the Aspen-prize winning Valencia College where she has served students and the community college mission in a variety of capacities, most recently as vice president of organizational development and human resources. In this role, Amy is responsible for traditional human resources functions (including recruiting, employment, payroll, benefits, records, and information systems) as well as organizational development efforts such as organizational design and development, total rewards, workforce planning, employee development and communication, and the college's Collaborative Design Center.
A part of the Valencia community for 20 years, Amy's career began as a part-time faculty member and dual enrollment instructor in Valencia's East Campus Communications Department. After moving to a full-time teaching position, Amy earned tenure in 2003 and developed myriad teaching modalities and strategies for increasing student access and student success in the communications discipline. Amy served as the president of the college-wide faculty association and was awarded the Sue Luzadder Endowed Chair in Communication to advance the college's work in online learning. She continues to teach as a part-time faculty member in both the communications and business disciplines.
Amy is an Aspen Presidential Fellow and enjoys serving as a League for Innovation member college representative, as a member of the Chair Academy practitioner board, and as chair of the central Florida Victim Service Center advisory board.
Allen Johnson
Since September 2004, Allen Johnson has served as Chief Venues Officer of the City of Orlando's Venues Department which includes the Amway Center, Camping World Stadium, Tinker Field, Harry P. Leu Gardens and the Mennello Museum of American Art, as well as the Bob Carr Performing Arts Centre (2004-2014) and the Expo Center (2004-2005). He holds a B.A. in Psychology from the University of Central Florida and has successfully completed requirements for his Certified Venue Executive (CVE) and Certified Public Manager (CPM) designations.
Johnson is a member of the International Association of Venue Managers (IAVM), a past Chairman and Trustee of the IAVM Foundation Board and serves on the Arenas Committee. In addition, he serves on the boards of the Greater Orlando Sports Commission, Florida Citrus Sports, the Victim Service Center of Central Florida, Inc., Downtown Orlando Partnership and the UCF DeVos Sports Business Management Program. He is also past president of the Florida Facility Managers Association and a current member of their Board of Directors.
Prior to his tenure with Orlando Venues, Johnson served as the Executive Director of the Lakeland Center (now known as the RP Funding Center) for over 16 years. He has worked as an Assistant Manager at the West Palm Beach Auditorium & Stadium, an Event Coordinator at the Orange County Convention Center and a Box Office Manager/Event Supervisor at the Tupperware Convention Center.
Allen was nominated as a finalist for the Pollstar Facility Executive of the Year Award in 2005, 2010 and 2012. He has also been honored by the Jaycees with their highest award: induction as a Junior Chamber of Commerce JCI Senator. The Amway Center received IAVM's 2017 Venue Excellence Award, won Sports Business Journal's Sports Facility of the Year award and received the Customer Experience Award from UK's TheStadiumBusiness Awards. During his tenure with Orlando Venues, Allen oversaw the $207.7 million reconstruction of Camping World Stadium which won the KultureCity Community Advocacy Award in 2018. Most recently, Allen was recognized with the 2019 Downtowner of the Year award.
Johnson is married to Suzi and has two daughters, Savanna and Haley Shea.
Josh Kolbert
Josh is an experienced auditor at Rehmann where he performs audits, reviews, and compilations with a focus on middle-market ($10M-$1B revenue/assets) commercial clients in the greater Orlando area. His goal is to provide assurance and advisory services with an unmatched client relationship. Josh is instrumental in firm outreach for UCF and is passionate about community involvement and the performing arts.
Isabelle Owens
Isabelle Owens comes with a history of successful digital marketing campaigns & communications strategies.
Ms. Owens started her career in Manhattan, where she developed her skills under the mentorships of a $60 billion corporation to design, manufacture, and distribute luxury goods headquartered in the United Kingdom. As a skilled communicator, Owens has led client relation initiatives, corporate training, and facility accreditation projects.
Ms. Owens is currently the Vice President of Global Communications and Marketing at Owens Realty. She received her Bachelor's degree in Marketing from Fordham University. She holds Real Estate Licenses in New York, Florida, and Connecticut. She serves on AdventHealth's Champion for the Children's Board and the Victim Service Center Young Professionals.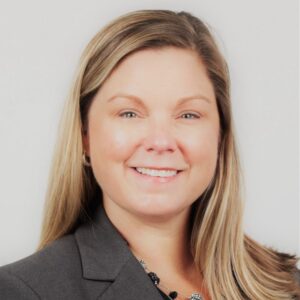 Traci Smith
Traci Smith is the Director of Treasury Sales and Strategic Partnerships at Cogent Bank.  She has over 20 years of Commercial Banking experience with a specialty in Treasury Management.  She started her banking career at First Union/Wachovia in 1997 and spent most of her banking career at CNLBank leading the Treasury Sales Team.  Traci joined Cogent Bank in 2018 as a Commercial Relationship Manager and now oversees the state of Florida supporting Cogent Banks large commercial clients and partner/vendor integrations.
Traci has a BA in Psychology from the University of Central Florida and currently serves as on the board for Victim Service Center, serves on the board and secretary for Kick off for Kicks and is one of the founding board members of ATHENA Women's Leadership of CFL.  She lives in Orlando Florida with her 2 children, Morgan and Aden.
Craig Swygert
Craig is the Branch President of Clear Channel Outdoor in Central Florida. Born and raised in Columbia, South Carolina, Craig earned a BFA Degree from The University of Tennessee – Chattanooga, where he met his wife, Judy.  His first post graduate job was as a Graphic Designer & Production Manager of Notch/Bradley, a regional Advertising Agency specializing in Healthcare Advertising & Communications.
Just over a year later, Craig's 27-year Outdoor career started in Chattanooga with Peterson Outdoor Advertising as a Sales Account Executive.  As he worked up through the ranks he witnessed the consolidation of the Outdoor Advertising industry and worked for four different owners, which ultimately became Clear Channel Outdoor.  During his extensive career in outdoor he has acquired large and small market experience while working in the Clear Channel Outdoor offices of Chattanooga, TN, Myrtle Beach, SC, Ocala/Gainesville, FL, and lastly, Orlando.  During this time Craig has amassed 7 years of Sales Manager experience, and 15 years of Executive Management experience.  Craig is currently President of the Central Florida Markets, and was recently recognized as "Branch of the Year" for 2019 by Clear Channel Outdoor.
Craig's passion is teaching and developing future leaders.  Craig is a certified corporate sales trainer for Clear Channel Outdoor, with 17 years of experience in training Account Executives and Sales Managers across the nation on how to help local businesses compete with effective outdoor media campaigns.  He has hired, trained and developed many managers around the country for CCO.
He also gives back to his community by serving on the Board of Directors for many organizations.  He currently serves as President of The University Club of Orlando.  He serves on and is the Past Chairman of the Board of Directors for The Victim Service Center of Central Florida, BusinessForce, and the Florida Outdoor Advertising Association.  He has also served on the Board of Directors for Visit Orlando, the Tiger Bay Club of Orlando, Junior Achievement of Central Florida, Florida Citrus Sports, and the Central Florida Commission on Homelessness.
In 2014, Craig was awarded "Father of the Year" by the American Diabetes Association in Orlando, which honors individuals who are exemplary businessmen, community leaders and model fathers.  https://www.youtube.com/watch?v=CTiBdzF7BSo
Craig feels his greatest accomplishment is his family.  Craig has been married 26 years to his wonderful wife, Judy, and has two daughters, Shelby, a 2020 UCF Graduate, and Avery, a Junior at USF.  The War on I-4 is alive and well at his home.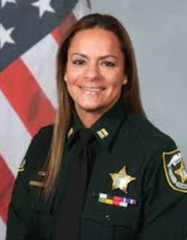 Mariluz Santana
Captain Santana began her law enforcement career at the Apopka Police Department in 1998.  She has been employed with the Orange County Sheriff's Office since 2001.  Her assignments have included: Uniform Patrol Division, Support Services Division, Special Operations Division, Court Security Division, Office of the Undersheriff and the Office of the Sheriff.  Captain Santana is currently assigned to the Criminal Investigations Division – Investigative Services Section commanding the following units:  Sex Crimes, Domestic Violence, Child Abuse, Missing Persons, Digital Forensics, Forensics, Crime Analysis and the Evidence unit.
Captain Santana earned a Bachelor of Arts Degree in Political Science from Marist College and a Master of Arts Degree in Organizational Management from the University of Phoenix.
Kendra Presley-Van Houten
Kendra Presley-Van Houten has an extensive background in community engagement, development, and strategy.
Mrs. Presley-Van Houten began her career in Lexington, KY in 1997, where she developed a skill set in strategic planning, community relations, and project management. Presley-Van Houten has led development campaigns, managed multimillion dollar budgets, and designed and implemented community engagement initiatives in three different states over the past 26 years. Mrs. Presley-Van Houten holds a Bachelor of Arts in Communication and Public Relations from the University of Kentucky, an Executive Master of Healthcare Administration from AdventHealth University, and a Certificate in Community Engaged Leadership from Kansas State University.
Mrs. Presley-Van Houten is currently the Director of Community and Student Engagement at AdventHealth University (AHU) and serves on multiple university committees that span strategic planning, accreditation, policies and procedures, and standardization. Mrs. Presley-Van Houten is the Chair of AHU's Community Engagement committee, and Student Advancement committee, as well as several ad hoc committees.