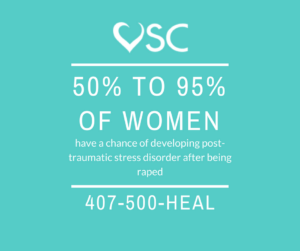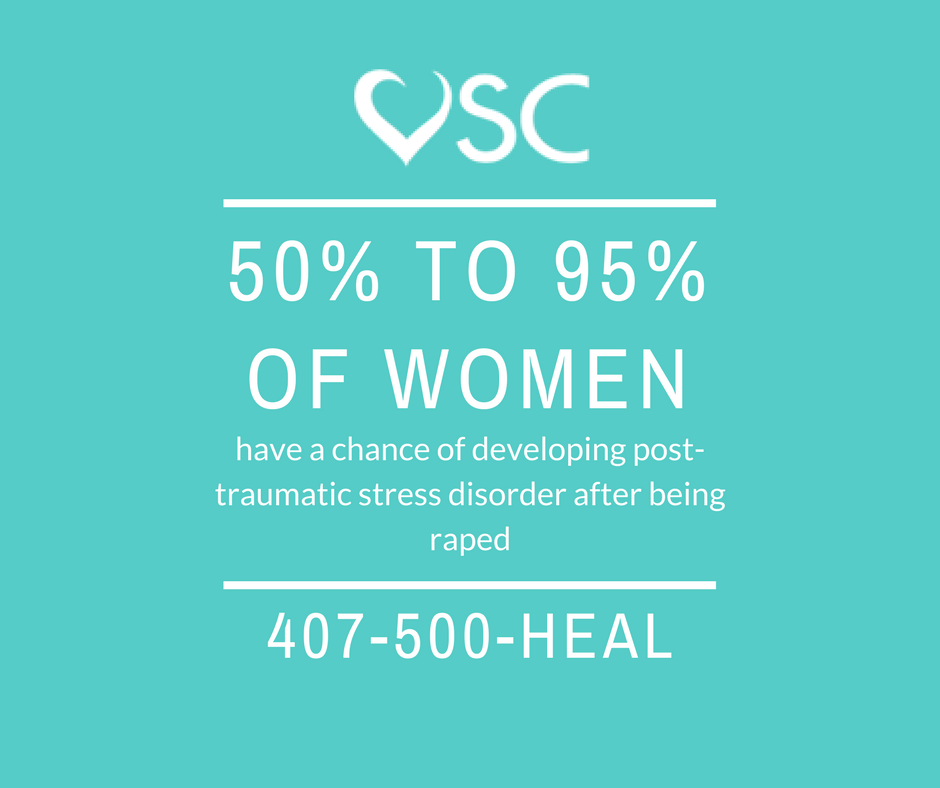 June 27 is National PTSD Awareness Day in observance of those who struggle with post-traumatic stress disorder. Post-traumatic stress disorder (PTSD) is an anxiety disorder that can result after a single or reoccurring traumatic event. Those with PTSD may have uncharacteristic feelings of nervousness, anxiety, fear, and stress. National PTSD Awareness Day became recognized by Congress in 2010.
PTSD in recent years has been most associated with military combat veterans who can experience the disorder at an approximate rate of 18%, but with sexual violence victims this percentage is much higher. According to the Rape, Abuse, and Incest National Network (RAINN) 94% of women who are raped experience symptoms of PTSD during the two weeks following the rape, and 30% of women report symptoms of PTSD 9 months after the rape.
All survivors suffering from PTSD will react differently, some possible signs to look for are generally categorized as:
re-experiencing: the feeling of reliving the event through flashbacks of the trauma, persistent thoughts, and stressful dreams;
avoidance: altering(possibly subconsciously) your routine or behavior to avoid or eliminate situations associated with the trauma;
hyperarousal: can include irritability, panic, being hyper alert to the possibility of danger, or a sense of panic or edginess.
According to PTSD United, an approximate 8% of Americans, 24.4 million people, today have PTSD. What can we as a community do to help someone who is suffering from symptoms of PTSD? We can continue to have open conversation about the importance of seeking help for mental health conditions.
As the supporter of a loved one with PTSD we can help maintain a sense of normalcy and calm. Express our support through belief and validation of their feelings without putting pressure on the survivor to talk about their experiences. Maintaining a calm composure when they are experiencing bouts of anxiety or anger, and remaining committed to the relationship to help them rebuild trust in their daily routine.
If you or a loved one is experiencing symptoms of PTSD from sexual assault, reach out to Victim Service Center through our 24/7 Crisis Helpline (407) 500 HEAL. You can also reach the National Sexual Assault Hotline at 800-656-HOPE (4673) or through their online chat.